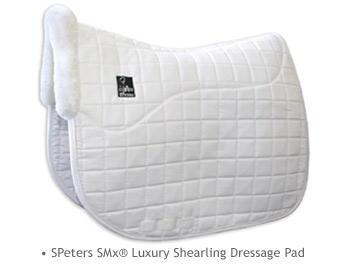 San Diego, California (March 20th 2008) – With the onset of spring, Professional's Choice Sports Medicine Products, Inc. producer of best-selling Wrangler® equine products, introduces the newest addition to its popular line of fly gear.
This year is predicted to be a potentially record year for flies and mosquitoes due to the prolonged wet weather across the country. Not only is skin irritation a concern for horse owners, but the variety of diseases that flies can carry is also alarming. As always, the main concern of Professional's Choice is the health and comfort of the horse. With their top-of-the-line fly products, the horse can remain active without the suffering that biting flies and other infection bearing insects can bring.
The new Wrangler® Heavy-Duty Fly Sheet is made of a durable poly-mesh, which is finer gauge, lighter in weight, and more supple than PVC mesh. Yet, it is strong enough for turnout as well as stable use without being stiff and restricting. The finely interwoven poly-mesh is also comfortable against the horse's skin and provides superior protection against flies and other biting insects. The contoured design gives an excellent fit while the shoulder gussets allow for freedom of movement. Other features include: double buckle open front, crossed belly straps, detachable rear leg straps, and fleece edging at the withers.
Together with Wrangler® Fly Masks and Fly Boots, your horse will be fully equipped to prevail through a otherwise irritating fly season.
The more comfortable the horse, the better the performance.
Professional's Choice, a manufacturer of equine and orthopedic products, is renowned in the equine industry for its innovative products. As inventor and manufacturer of the original patented Sports Medicine Boot, the SMB Elite™ and the SMx Air Ride™ Saddle Pad and authorized licensee for Wrangler Apparel Corp., manufacturing Wrangler® and Twenty X™ equine products, gear bags and luggage, Professional's Choice has earned the respect of top trainers, professionals and everyday horseman alike. For more information, or, for the location of your nearest authorized dealer, please contact Professional's Choice Sports Medicine Products, Inc., at 800-331-9421, or visit them on the web at www.profchoice.com.