Research & Technology
Innovative Technology
Professional's Choice is the only producer of equine merchandise that continually invests a tremendous amount of research into its current products. If you see the Professional's Choice name on a product, you can be assured that it contains the finest materials, has been tested over and over, and will work for you. We are constantly in search of new designs and technologies to apply to our products. Yes, we love our current products, but in our continued pursuit of excellence, "innovation" is a key component of the Professional's Choice philosophy.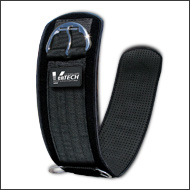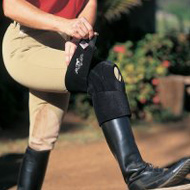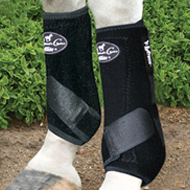 brrr - Triple Chill Effect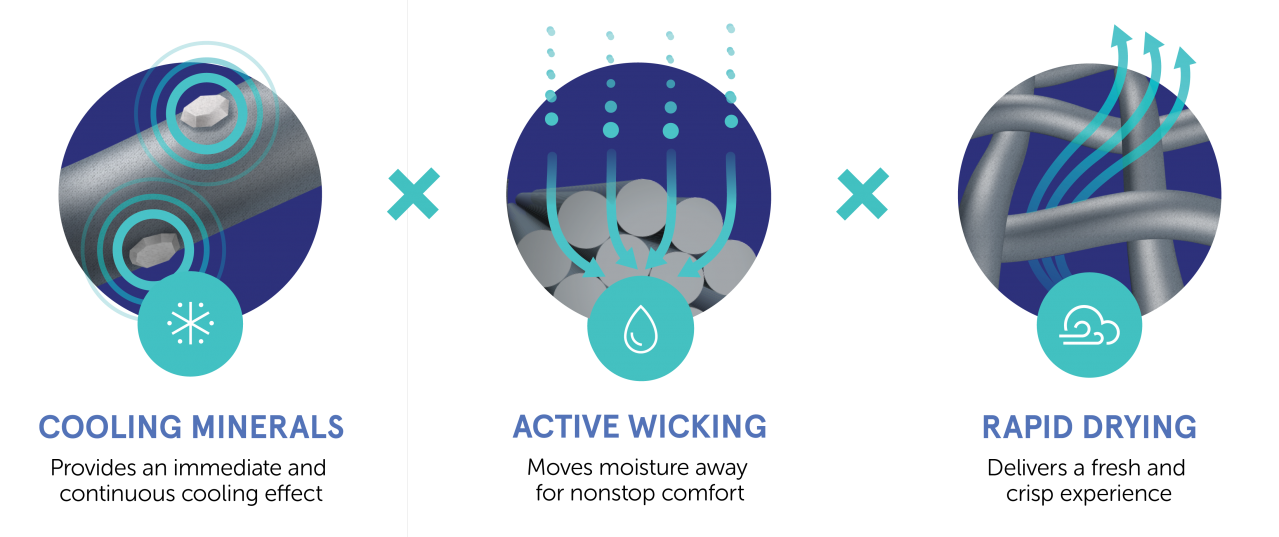 Designed around cooling, comfort, and durability, Professional's Choice introduces the 2XCool Sports Medicine Boot.

We know that your equine partner deserves the very best. That's why we teamed up with Brrr to create a cooling non-neoprene boot that instantly and continuously cools, using Brrr's patented "Triple Chill Effect". The cooling minerals combined with active wicking and rapid drying, disperse the heat from your horse's legs while in use.

Paired with the support and comfort that Professional's Choice boots are known for, and the new added durability of a Kevlar suspensory strap, our 2XCool sport medicine boots will keep legs cool, dry, and protected.
VenTECH™
The VenTECH™ technology is lightweight, breathable, contoured, and engineered with circulating grooves to create a cooling air flow and to allow heat and moisture to escape. This keeps your horse cool, comfortable, and performing at its best. You can find VenTECH technology in our Elite® boots, cinches, girths, Ballistic Protection Boots, Leather Open Front Boot, Splint Boot, Standing Wraps, and Slide-Tec Skid Boots.
Ultrashock™
This lining is excellent for absorbing energy. It conforms to your horse and provides superior protection. The Ultrashock™ technology can be found in all of our protective boots and many other Professional's Choice products.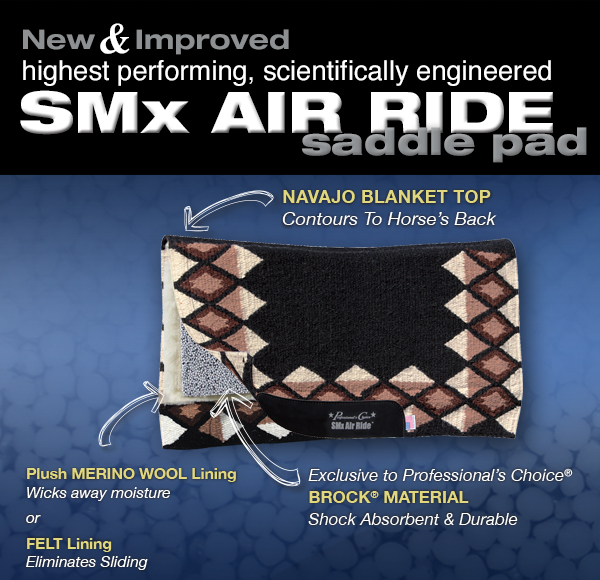 SMx Air Ride
The Professional's Choice new and improved SMx Air Ride Saddle Pads feature a brand new core that provides 12% more energy absorption and 5% greater pliability, making them more comfortable than ever! This revolutionary pad works to protect your horse's back by absorbing negative energy and dispersing it over the entire pad, preventing uncomfortable pressure points. In addition, this latest version of Air Ride technology now allows up to 50% more 3-D airflow to keep your horse cool, slowing the rate of fatigue.
| | |
| --- | --- |
| | The larger beads also allow for 12% more energy absorption and 5% more pliability; making this pad absorb more shock while protecting your horse's back. Energy is spread over the whole pad, preventing uncomfortable pressure points. |
| | Our new & improved Air Ride technology now allows up to 50% more 3-D airflow through the closed cell beading utilized in the pad, keeping your horse cool. The materials don't absorb water, thus providing resistance to bacterial growth. |
| | Same technology used in helmets, athletic padding, sport fields, playgrounds, footwear, automobile seating and more. |

Science Drives Our Products
Professional's Choice does not just make unproven claims regarding our products. Instead, we take a scientific approach to our designs and the engineering of our materials, we examine the facts, and then listen to the consumers who are our ultimate judges. We are proud to have been the first equine company to have our equipment tested by the engineering departments of leading universities and we continue to uphold that tradition. In this section you will be able to view some of the science behind our products.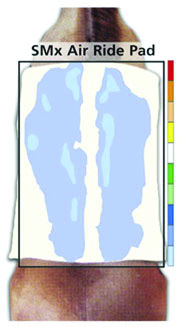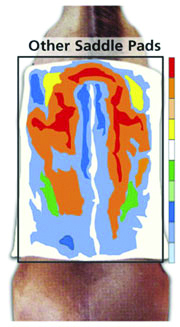 ::

Pads
The SMx Air Ride pad was tested with a computerized sensor pad equipped with 225 pressure sensors that mapped both static (still) and dynamic (moving) pressure distributions. After placement on the back of the horse underneath the SMx Air Ride pad, tests showed the SMx Air Ride pad to be incredibly shock absorbent, as it evenly distributed weight from saddle and rider throughout the core. These pads were also field tested underneath the packs of mule trains in Hawaii to monitor shock absorption under heavy use.
Article: The Equine AirRide™ Saddle Pad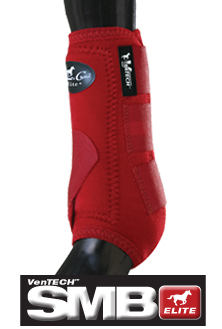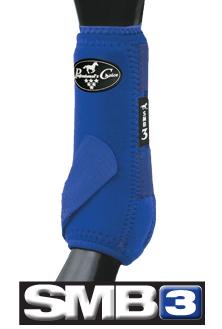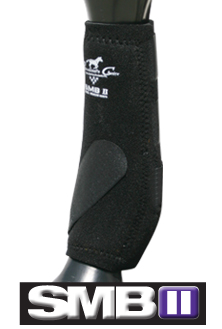 Article: Protecting Your Horse's Most Important Assets
:: Boots
Research was conducted on our Sports Medicine Boots at Oklahoma State University under the direction of Dr. Michael Collier and Dr. Olin Balch of the Equine Sports Medicine Laboratory. The results from their tests confirmed the ability of our Sports Medicine Boots to absorb an average of 26% of energy, and up to as much as 45% of energy from hoof impact, while also preventing hyperextension of the fetlock. Standard polo wraps and adhesive bandages that were also tested under similar conditions registered at only 6-10% average energy absorption. Our boots were then examined to see if they restricted the movement of the horse's ankle. Not only was it found that movements was not inhibited, but that horses actually shifted their weight to the feet that were wearing the boots. During a workout as horses get tired, they naturally shift their weight to different feet, but in this study they immediately shifted their weight to those legs wearing the boots, enforcing the belief that horses should wear supportive boots on all four legs to maintain normal weight distribution.
During a workout as horses get tired, they naturally shift their weight to different feet, but in this study they immediately shifted their weight to those legs wearing the boots. Professional's Choice is the only company to have rigorously tested protective equine boots with certified veterinarians in a laboratory setting.
PDF Energy Absorption Capacity of Commercial Equine Support Boots
::

Back Supports

Since 1982 Professional's Choice has served the medical, health and safety fields by providing therapeutic products for humans. We will continue to service corporations across North America and around the world. Our mission is to be a long-term business partner. Enhance your safety program with top quality supports that are proven to alleviate back pain. Our back supports are fully adjustable and come with a 30-day money back guarantee.

A UCLA Study proves back supports reduce injury up to 33%: UCLA researchers looked at 36,000 workers from a national homes supply store chain and found that once back supports were made mandatory injuries fell by one third.