"I hope for the sake of our country that I'm not the only guy with a small business that has taken a close look at how to retain people, keep them here, or even bring the jobs back" explains Dal Scott – CNN Feature
SAN DIEGO – On July 28, the CNN news team paid a visit to Professional's Choice headquarters with camera crew in tow. The team toured the facility, witnessed the manufacturing of real American made products, and finished with a one-on-one interview with the founder, Dal Scott. CNN aired the segment that evening in a feature showcasing "re-shoring" on Lou Dobbs Tonight. The segment featured San Diego based Professional's Choice as an admirable example of 're-shoring". Owner Dal Scott was in good company for his international debut, sharing the feature with Jeffery Immelt, CEO of General Electric.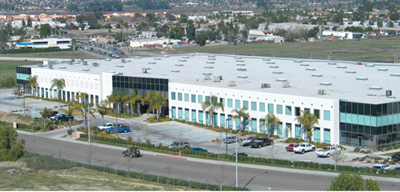 Scott made the commendable decision to move a substantial portion of his manufacturing business back to Southern California. This move allowed Scott to save ­­­upwards of 20 American jobs which caught the attention of international news center CNN. Production was originally sent to China in an effort to decrease internal costs and pass along savings to Professional's Choice customers. However, when Scott realized overseas production was putting American jobs in jeopardy, he knew changes had to be made.
"We conducted some research within the industry and were surprised to discover advanced computerized equipment that would drastically improve productivity. It was a significant investment, but will actually cut cost in the long run. More importantly, the new equipment makes it possible for us to keep production in the US and avoid layoffs," explained Dal Scott.
Included on the long list of products that will now be made domestically is the Professional's Choice revolutionary new line of cinches and girths featuring VenTECH™ Technology.
Missed the CNN feature? Watch it now at www.profchoice.com/PConCNN.html.
The more comfortable the horse, the better the performance.
Professional's Choice is a pioneer in producing products strictly with the well being of the horse in mind. As inventor and manufacturer of the original patented Sports Medicine Boot, the SMB Elite™ and the SMx Air Ride™ Saddle Pad, Professional's Choice continually produces high quality products recognized by top trainers, professionals and everyday horseman all over the world.
To locate an authorized Professional's Choice dealer near you, call 800-331-9421 or use the Professional's Choice Online Dealer Locator tool.