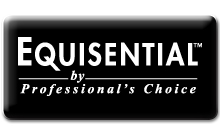 San Diego, CA - Professional's Choice Sports Medicine Products Inc., inventor of the authentic Sports Medicine Boot widely used throughout the equine industry, presented their new Equisential™ product line at the 2010 WESA Denver Market. The Equisential™ line of products offers the knowledge and technology synonymous with Professional's Choice at a lower price point.
"We've eliminated some of the bells and whistles from our core products to offer quality we can be proud of at a price that anyone can afford," said owner, Dal Scott. Among the products pioneering the new product line are the work pads, winter blankets, hay bags, and fly masks.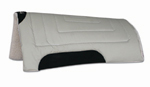 The Equisential™ Work Pad is made with a durable 600 denier fabric top and features suede wear leathers to increase durability. Layered wool felt center provides shock absorption, and the soft fleece bottom helps wick away moisture. The felt core is contoured at the leg area to allow for closer contact with the horse and a better feel.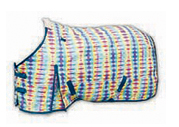 The Equisential™ Winter Blanket is ideal for milder winter climates, this waterproof and breathable blanket has a 600 denier rip-stop outer shell, 250g Hollofil® insulation, and a soft fleece lining. Fashion is now affordable; this blanket comes in fun tie-dye and giraffe patterns!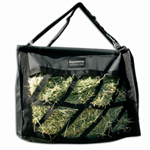 The Equisential™ Hay Bag is top loading and features an extra large opening, making it easy to fill. Diagonal openings regulate the amount of hay taken out at one time, minimizing waste, mess and encouraging the horse to eat slowly. The mesh bottom allows dirt and debris to fall through. Available in standard black and fun new giraffe, leopard, tie-dye, and zebra patterns. Once again, Equisential™ makes it affordable to be trendy.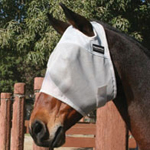 The Equisential™ Fly Masks are made with extra soft, breathable mesh. It protects against flies, other biting insects, and blocks harmful UV rays. Strategically placed darts keep the mask off the eyes with no obstruction of vision and is available with or without ears.