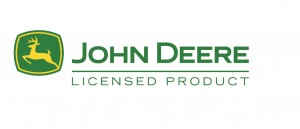 San Diego, CA – Professional's Choice Sports Medicine Products announces new 2011 partnership with John Deere. The two companies have teamed up on a full line of equine products.
Phase I of the John Deere private label will include Bell Boots, Halters, Hay Bags, Trailer Accessories and Horse Blankets. The full line of products will premier at the John Deere Expo in December and will be available for purchase January 2011.
Deere & Company, founded in 1837 (collectively called John Deere), has grown from a one-man blacksmith shop into a corporation that today does business around the world and employs more than 50,000 people. The company continues to be guided, as it has been since its beginning, by the core values exhibited by its founder: integrity, quality, commitment and innovation.
"Having built Professional's Choice from the ground up myself, I can appreciate the creativity and entrepreneurial spirit of the John Deere family. I am honored to have the opportunity to develop a new line of products with a company that shares in our same core values," Dal Scott, owner/founder of Professional's Choice.
Professional's Choice and John Deere both share the same value for utilizing technology and maximizing business efficiency to create global brands. The joining of these two companies will ensure the same high quality products both companies are known for.
The more comfortable the horse, the better the performance.
Professional's Choice continues to pioneer the international equine market place by producing products strictly with the well being of the horse in mind. As inventor and manufacturer of the original patented Sports Medicine Boot, the SMx Air Ride™ Saddle Pad, and VenTECH™ technology, Professional's Choice continually produces the highest in quality products recognized by top trainers, professionals and everyday horseman all over the world.
To locate an authorized Professional's Choice dealer near you, call 800.331.9421 or visit the website at www.profchoice.com.