Professional Choice -
Cavesons & Nosebands

Browse Cavesons & Nosebands
Products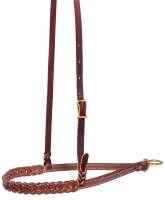 Description:
This good-looking noseband is specifically designed to encourage "rate" and proper headset for balance and body posture. Made of our premium oiled harness leather with hand-tied latigo hanger.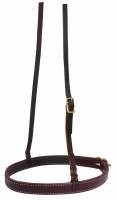 Description:
Top grain 1" wide harness leather stitched with a soft lining leather. Heavy oiled, brass hardware, plaited latigo hanger. ½" headstrap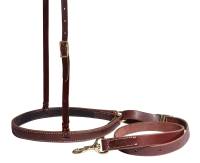 Description:
This Tiedown/Noseband combo set is ready to work! Includes a 1" lined harness leather noseband with plaited latigo hanger and 1" heavy harness tiedown with lots of adjustment holes. Heavy oiled...
More Details »
Limited Supply:
Only 0 Left!