Alliston Works to Overcome Head Shaking with Long-Time Partner, Parker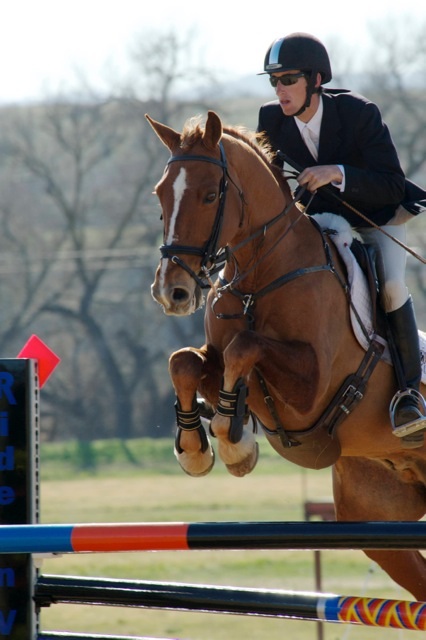 In the last two weeks leading to up to Rolex I've been working very hard to prepare my own horse, Parker, for his fourth trip to Rolex. Parker is the first horse I bought when I came to America and has been a crucial part of my career. He struggles in the dressage but has a lot of mileage and confidence at the top level through his fantastic jumping ability. He is only 12 years old, so hopefully we have many more years together at the four star level. Parker is a total barn favorite. He is very quirky and often seems grumpy, but his silliness makes him very endearing and he always ends up winning everyone over even when you have to come equipped with carrots to put his blanket on in the evenings.
One major obstacle leading up to Rolex this year has been his new habit of head shaking in dressage. Parker has always been a "try hard" type of horse so the head shaking and discomfort is what led me to give him time to get comfortable again last fall instead of running another three star as I usually do. This spring we have made a lot of progress which a credit to the recent use of magnetic therapy that I have been using via Professional's Choice. We seem to have good results with the magnetic pole piece in keeping Parker steady and more comfortable as head shaking can often be attributed to headaches, which the magnetic therapy has helped ease.
– James Alliston
Reader Comments (0)
Post Comment
You must login to post comments.